Description
Four Additional Fully-Programmable Buttons For Personalized Control Layouts
Designed to be a cut above the rest, the Razer Wildcat has four additional buttons – two bumpers at the shoulders and two removable triggers on the underside. Positioned right at your fingertips, these Multi-Function Buttons can be individually set to remap any of the other controls found on the controller. With the ability to freestyle the configuration of your controller, you get to decide exactly how you pwn the competition.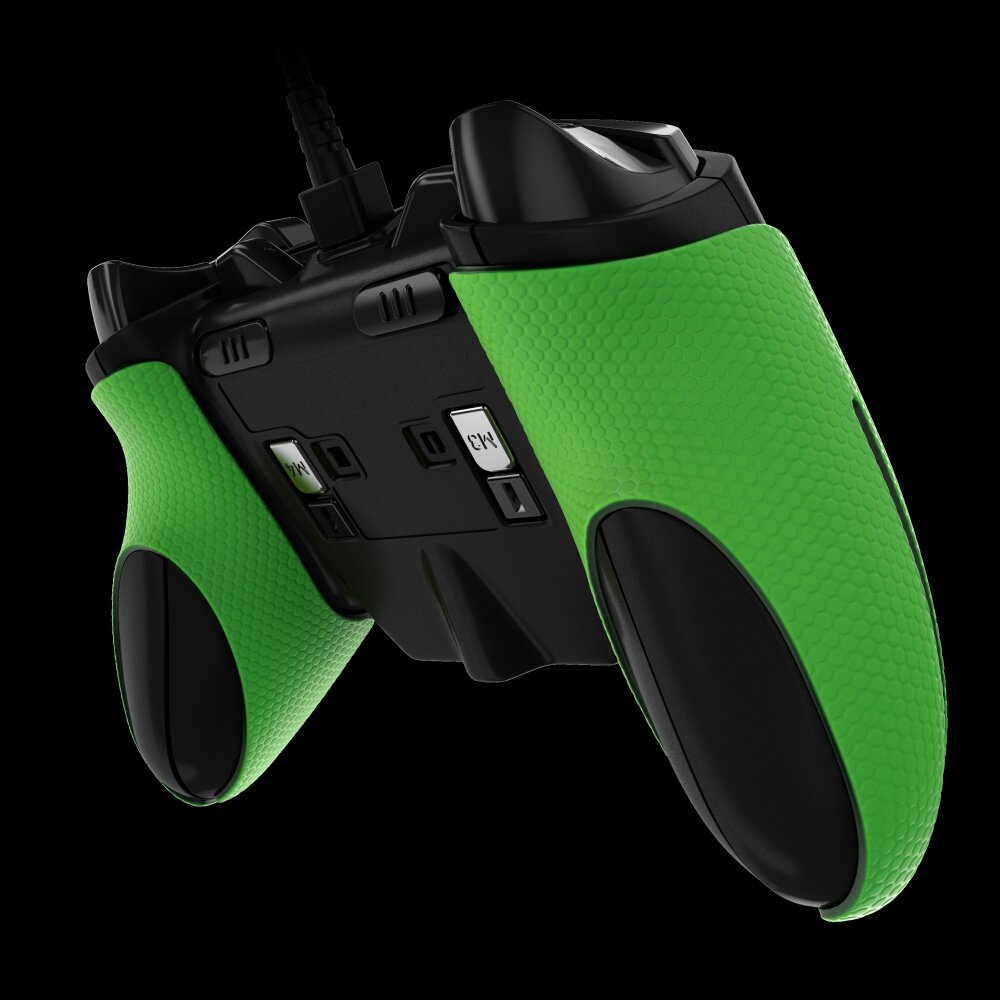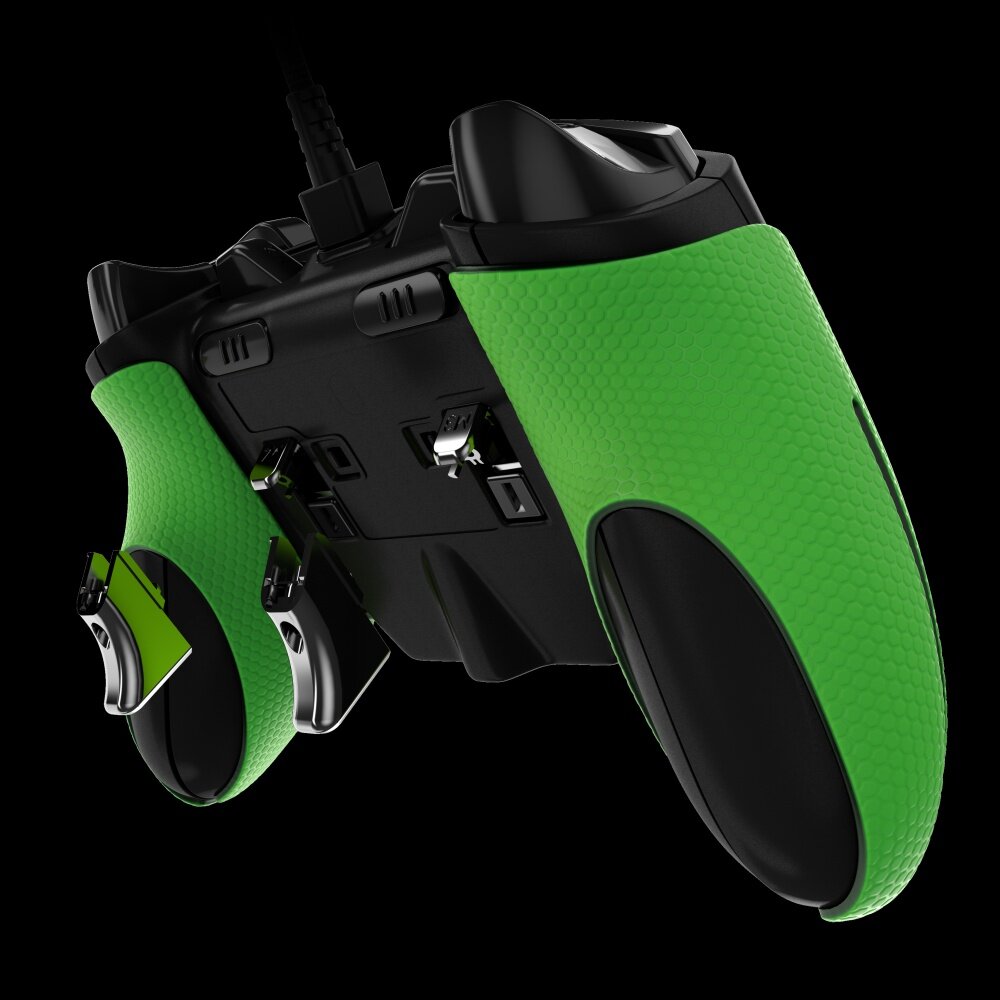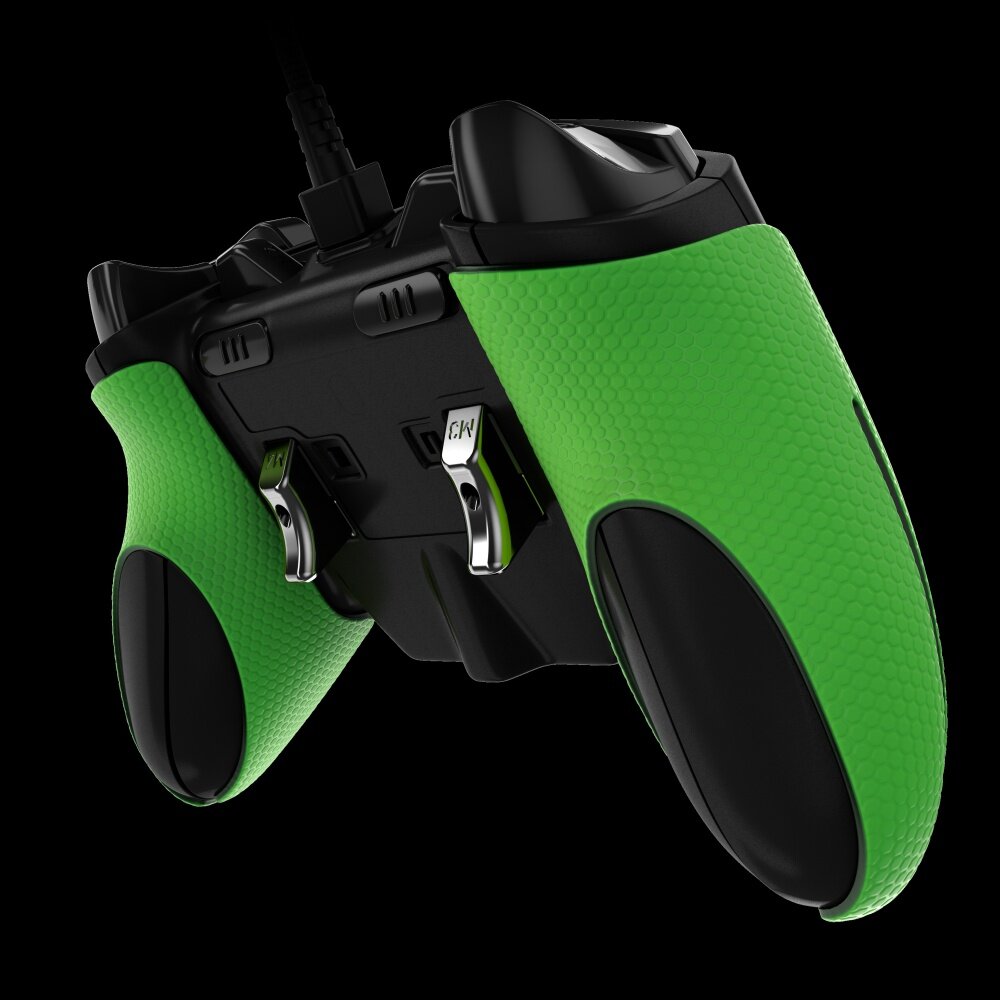 Ergonomic Shape and Weight Favored By Top Esports Athletes
Engineered to give gamers the most comfortable gaming experience even during the most intense of battles, the Razer Wildcat is based on the same familiar weight as the standard Xbox One controller and features a refined ergonomic shape, complemented by the placement of the Multi-Function Buttons. Together with the tactile feel of the Hyperesponse ABXY buttons, this stellar controller is perfect for staying on top of your game during extended training sessions and critical tournament moments.
"
I chose the Razer Wildcat because the weight and feel are ideal for long hours of training or competing. The added triggers and shoulder buttons allow me to move, shoot, reload, and jump in game while never taking my thumbs off of the sticks. "
– Tom "Ogre2" Ryan, Counter Logic Gaming
Halo Series, 6 X National Champion
Quick Control Panel For Easy Profile And Audio Customizability
When a split second distraction could cost you the entire game, it's crucial that you always concentrate on what's important – the in-game action. The built in quick control panel gives you easy access to a variety of functions, from toggling between profiles, to adjusting as well as muting game and chat volume, so you never have to take your hands off the controller during a match.
Forged With Enhanced Materials For Complete Reliability On The Battlefield
With reinforced high carbon steel analog stick necks, removable aircraft grade aluminum triggers, and optional palm grips, the Razer Wildcat's bespoke materials give you a greater edge over the competition with unrivaled durability regardless of how extreme your playstyle is.